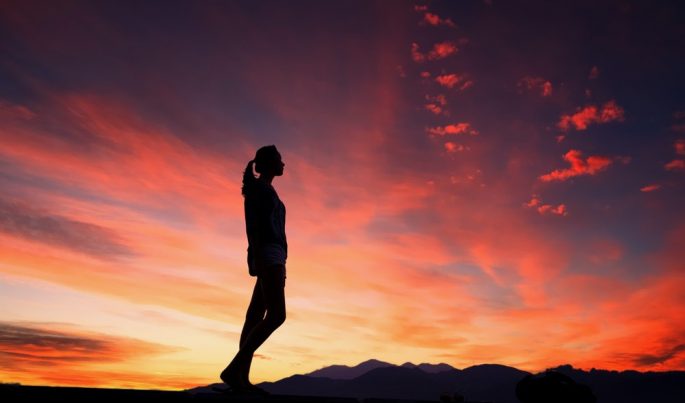 Discovering Women of Vision in Brisbane
May 24, 2018
An event reflection from Ann Aboud.
On Sunday 6 May, the Brisbane Grail group hosted the first of three meetings featuring pioneering women of faith from the book Women of Vision. This has been described as "a book that expands significantly public knowledge of the contributions of Catholic laywomen to church and society over the past century." It tells the story of 16 of the founders of the International Grail movement.
During the first session, a group of fourteen women came together to explore the life of Lydwine van Kersbergen - advisor to Dorothy Day, a friend of Catherine de Hueck, and one of the founders of the Grail in both Australia and America.
This meeting began with Ann acknowledging the contribution of the Jagera and Turrbul people for their caring of the land and paid tribute to their leaders, past, present and emerging.
Introduction
Patricia Gemmell started the discussion with some Grail history, beginning with how Jacques van Ginneken, sj (1877-1945) inspired a group of university students and young women workers to found the Women of Nazareth. Then how, in 1929, the Bishop of Haarlem encouraged these women to take responsibility for recruiting, leading and forming a nation-wide movement of Catholic girls – a Christian response to the development of communist youth and later Nazi youth in Europe. Van Ginneken named this movement The Grail and the earlier title of the core group, Women of Nazareth, gradually ceased to be used. Patricia also explained that The Grail was banned during the Nazi occupation of the Netherlands in 1941, however by this time 21,000 girls had already joined the movement.
Lydwine was one of the five Dutch women who came to Australia in 1936, after being invited by Bishop Dwyer of Wagga Wagga. At this time, Maria Malone, an Australian and future Grail leader had already left Australia to find out more about The Grail.
Lectio Divina
Patricia explained the process of spiritual search and sacred reading and invited everyone to silently read the section on Lydwine in Marian Ronan and Mary O'Brien's excellent book, Women of Vision. Nineteen copies of the book were available for use and eventual sale. Naome Rusera was given a book to read before her upcoming training in Mozambique.
Reflections
During the afternoon participants reflected on a variety of questions, including:
What can Lydwine tell us today?
What does a woman of faith mean in today's world?
Does the past have anything to teach us?
An animated discussion occurred ranging over eco-spirituality, sustainability, what women can do to save the planet; individual spirituality, working in the community, dynamism in parishes and schools, and finding the courage to act. The conversation continued right up until it was time to break for afternoon tea!
The next two Women of Vision afternoons will be devoted to Maria de Lourdes Pintasilgo and Imelda Gaurwa on 3 June and 1 July respectively at Justice Place (6 Abingdon Place, Woolloongabba). All are welcome! For more information or to register your interest, please contact Ann Aboud at aboudann@gmail.com or SMS via 0400 344 921.
Click here for information on the Sydney-based Women of Vision series.