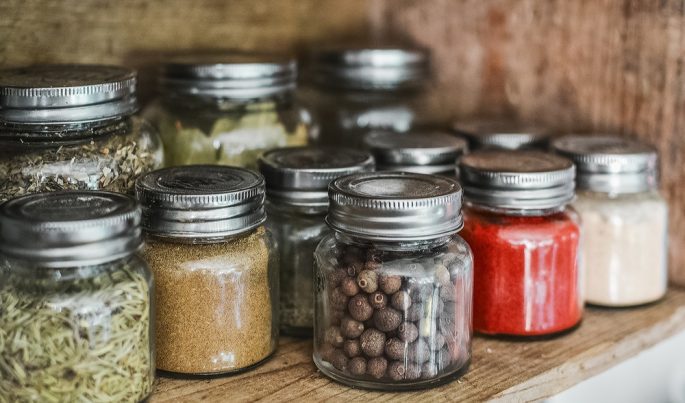 From Plastic Free July to Living a More Simple and Awake Life
November 13, 2019
Grail member Terese Sheridan reflects on her awareness journey as she strives to lead a plastic-free life.
Thanks to the Grail and their lived awareness of our precious earth, I have been on a journey of being more alive to the world around me - doing what I can to keep our planet alive.
The Grail has encouraged me with their ongoing eco-spirituality and many workshops. The most recent has been a series of Twilight Talks. So far, we have learnt about waste to landfill, fast fashion, and food waste. These talks have inspired and helped me to hold true to what I know deep down - that I can no longer deny that our planet is in great pain.
What started me questioning my usual consumer activity of purchasing plastic, was the startling awareness of what was happening to our beautiful and defenceless marine life. These creatures are suffering and dying in our once pristine seas. This is a terrible reality and I knew that it was one area that I needed to address.
I am now learning that not just sea life but all life, in general, is affected by plastic. I, too, am ingesting plastic called Bisphenol A (BPA), through plastic-coated aluminium and steel cans, plastic containers, and more.
Some people say that this hormone disruptor is responsible for cancers, particularly breast and prostate cancers, obesity, behavioural problems in children, altered thyroid and immune function and more! See Ian Gawler, a survivor of cancer, who shares his thoughts on health, healing and wellbeing, in his monthly paper, Out on a Limb.
What have I done so far?
I say no to plastic when I shop - even if I have forgotten my bags! I have to suffer the consequences - I am a slow learner and do forget. I say no to a takeaway cup of coffee if I have forgotten my cup.
I say no to single-use plastic at home too, but here it isn't always straight forward. My friend Ros and I made some beeswax covers to use instead of glad wrap. We had a lot of fun making them and they have been a good alternative most of the time.
When I wish I had the pliability and ease of the plastic wrap, I am reminded again of my need to stay committed. Changing isn't always easy, but I feel so much better for it knowing that our earth will breathe a little easier and will know that I am trying.
Fruit and vegetables are bought loose. Material bags can be sourced -that isn't so hard - but I have been slow in creatively sourcing those traditionally packaged foods without all that ghastly packaging. I have bought many glass jars from Vinnies and Good Will and am slowly using the Source Bulk Foods store in Lane Cove for oats, flour, sugar, lentils, sunflower seeds, linseeds, pepitas, nuts, shampoo, and much more! Their produce is a little more expensive, but the quality is excellent.
Does anyone remember those Bin Inn shops, which sold most basic foodstuffs, like cereals loosely at a very reasonable price? Where are those shops now as we are waking up and saying no to plastic. Source has the appearance of an expensive health shop, but a Bin Inn type store would be an invitation for those that are managing on a tight budget. 
I now get my tree-free toilet paper, paper towelling and tissues from Who Gives A Crap. That has been an easy transition. However, I have struggled with home cleaning products! I have a little team of cleaners who come for an hour once a month. I love seeing the house so clean and bright, but I am ashamed to say, I haven't challenged them and suggested that vinegar, bicarb soda, beeswax can all be good alternatives. 
I had a coffee today with Kelly, another of the Grail followers, who uses bicarb soda for cleaning her kitchen benches, carpets, bathrooms, toilets, dishwashing machines etc. and to soften her clothes in the washing machine! I am going to give it a go and if all goes well suggest my cleaners try it too.
I was reminded today that, when our children were at school, there were no plastic bags available at the supermarkets. How did we create so much devastating damage in such a short space of time?
These words come from the Dalai Lama.
There is no need for temples
No need for complicated philosophy
Our own brain, our own heart is our temple.
My philosophy is kindness.
These words do help as those feelings of guilt, anger and helplessness, come to the fore. How could I have been so unaware? How could I have contributed to such environmental devastation? However, I am reminded that kindness is much bigger and more helpful! Not only kindness for our earth, but kindness towards myself and my fellow human beings. We are a 'sleepy' species, and we don't like to have to feel too much, and change is always challenging.
But change we must! We no longer have a choice!
We are being called by The Creator of our beautiful planet to go on an adventure, to be committed, to have some fun on the way and to remain courageously conscious.
We have a way to go yet!