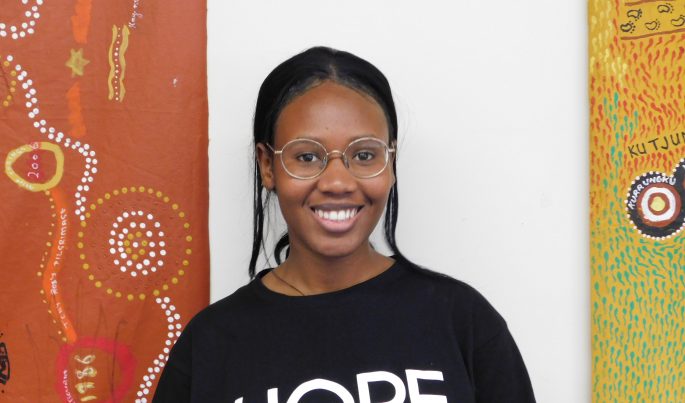 Young Women Leadership Training Program in Mozambique
July 11, 2018
My name is Naome Rusera.
I am the oldest of four girls and we were all born in Rwanda. For a family that has relocated many times, the move to Australia is still considered our "biggest" move. In the freezing August of 2006, the six of us arrived in Sydney – a place we grew to love and call home. I completed primary school at St Mel's Catholic school in Campsie and high school at Bethlehem College in Ashfield.
High school was a time of exploration for me. I was driven by how little I knew and understood of the world - in which I so happily existed. My passion began in my classes, where it was almost impossible for me sit in the classroom and ignore the many global issues we discussed including, poverty, gender inequality, the refugee crisis, health and education.
My high school was immensely supportive and I became involved in initiatives such as Harmony Day and protests for children in detention. I am currently a student at the University of Queensland, where I am enrolled in Peace and Conflict Studies and Public Policy.
My volunteer experience has enhanced my passion for social justice and introduced me to the many ways in which I can support vulnerable people in my community. At Settlement Services International (SSI) I worked with young people from asylum seeker backgrounds. I developed my passion for working with young people from diverse backgrounds further through my attendance at the Global Refugee Youth Consultations at the Young Leaders Forum. Here I met many inspiring individuals, learnt about peace processes in different conflict regions and became an advocate for atrocity prevention.
A further passion of mine is women's empowerment. The strong female presence in my life has further enhanced my understanding of the inequalities that women face in today's society. It is a privilege for me to attend the Young Women Leadership Training Program in Maputo, Mozambique along with Adita Mrisho from Sydney. The program is run by The Grail, an international women's movement that is dedicated to enhancing the lives of young women.
The goal of the program is to gain a deeper understanding of the work of the United Nations, non-Governmental organisations, and the Grail in safeguarding the rights and advocating for the empowerment of women and girls. We will also learn about the UN Sustainable Development Goals, and how we can use the Goals as a framework for change in our local communities.
This is an exciting opportunity for me as it is a chance to develop a clearer vision of my future career and I hope to be able to share my experience in the community upon my return. I would like to thank The Grail for their support on my journey.
**
Feature image via Helen Jeffcoat.